Marine coated unit that accepts well points and screen filters 1″-4″ in diameter. Includes 23″ cradle bar, two 16″L x 3/4″ diameter rod legs. 6 lbs.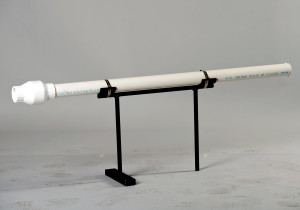 APPLICATION RECOMMENDATIONS:
For use with 1″ thru 4″ filters in small streams and ponds that have relatively calm water with med-soft bottoms. May be used in very shallow waters.
MINIMUM RECOMMENDED WATER DEPTH: 10 inches.
TYPES OF FILTERS ACCEPTED:'
Well points. Screen filters 1″ – 4″ in diameter